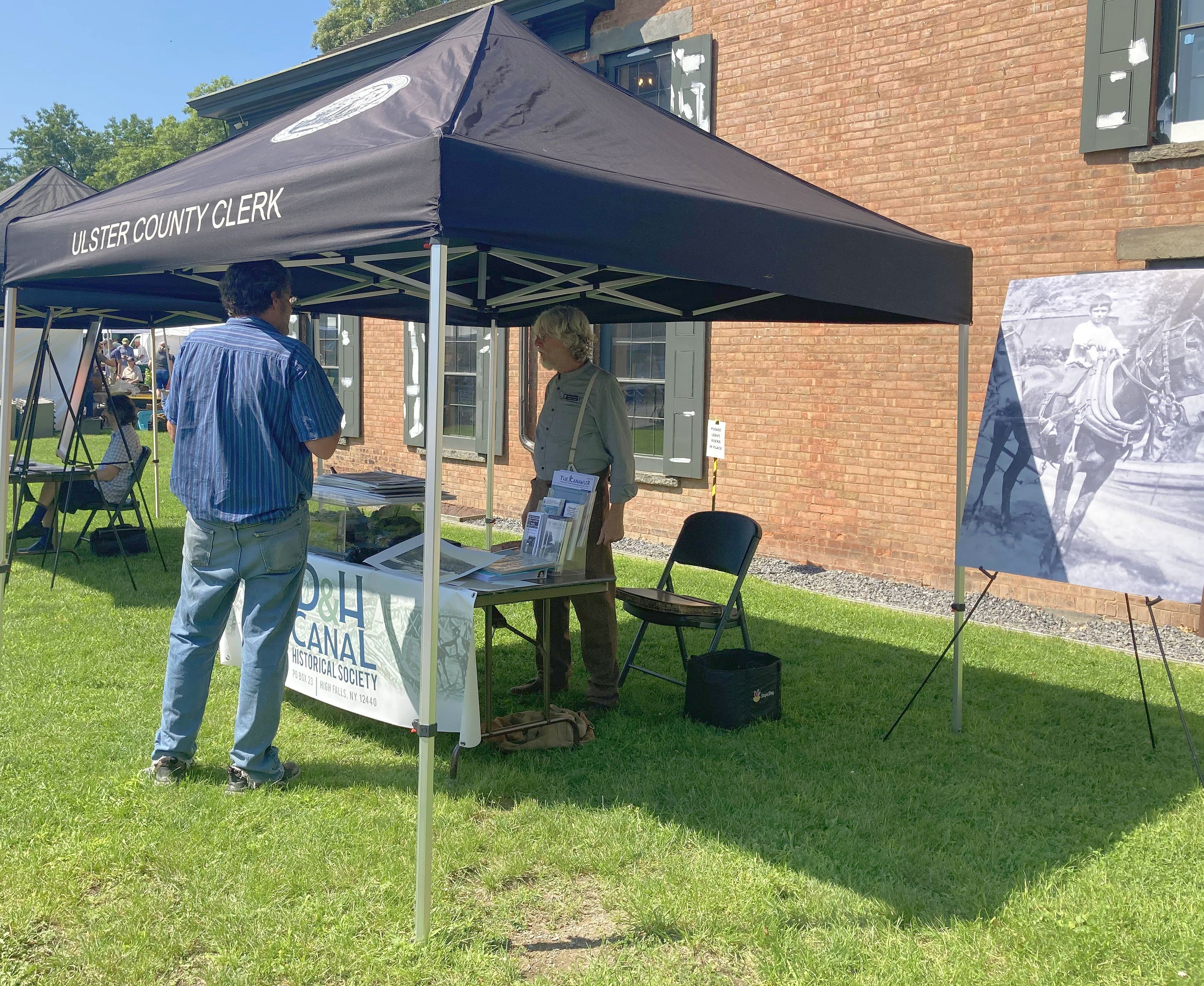 Sat, Jul 23, 2022 - 10:00 am

to

Fri, Aug 12, 2022 - 2:09 pm
Ulster County Clerk Welcomes D&H Canal Museum Historian to the Matthewis Persen House Museum
Kingston, NY - Ulster County Clerk Nina Postupack is pleased to announce that on Saturday, July 23, the D&H Canal Historical Society Museum will host at the Matthewis Persen House located at 74 John Street in uptown Kingston, at the corner of John and Crown Streets. Admission is free and all are welcome. 
On Saturday, July 23 from 10:00 am to 4:00 pm, join D&H Canal Museum Historian Bill Merchant to learn about the D&H Canal and its contributions to Ulster County's transportation and commercial growth in the late 19th century.  Also hear about the opening of the new Mid-Hudson Visitor Center and D&H Canal Museum in the 1797 stone DePuy Tavern building this past June.  The Visitor Center offers visitors information on many local sites and attractions, while the Museum preserves canal-era artifacts, and documents the canal's creation, operation, and importance as an engine of economic development in the region and beyond. 
"The D&H Canal Historical Society safeguards a unique part of Ulster County's history," states County Clerk Nina Postupack.  "They preserve the stories and artifacts of our industrial past, and we congratulate them on a wonderful new Visitor Center and Museum.  It is a pleasure to welcome their historian, Bill Merchant, back to the Persen House."
To learn more about the D&H Canal Historical Society, visit their website at www.canalmuseum.org.  For further information about this and other outreach programs of the Ulster County Clerk's Office, please contact County Clerk Nina Postupack at (845) 340-3040 or countyclerk[at]co.ulster.ny[dot]us or visit us on Facebook.
Organization:
Matthewis Persen House Museum
Venue Name:
Matthewis Persen House Museum