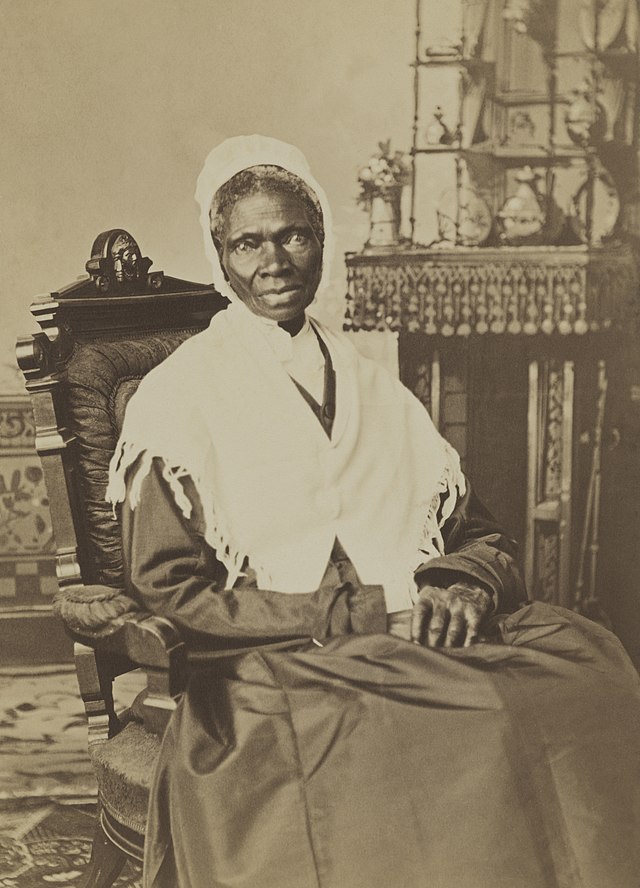 Sat, Jun 18, 2022 -

10:00 am

to

4:00 pm
The Ulster County Clerk's Office is pleased to participate in the 2022 Juneteenth Commemoration and New York State Path Through History Weekend.  The Clerk's Office will be hosting "Original Document Day" on Saturday, June 18th from 10:00 am to 4:00 pm at the Matthewis Persen House Museum, 74 John Street, Kingston.  Documents related to Sojourner Truth, as well as an exhibit about her life, will be on display.  Admission is free and all are welcome.
Sojourner Truth was born into slavery on a farm in Esopus in 1797.  Her birth name was Isabella Baumfree, which she changed 46 years later to Sojourner Truth.  While living in Ulster County, she became the first black woman to sue a white man, and win.  Truth filed a petition at the Ulster County Courthouse and eventually regained custody of her son Peter after he had been illegally sold out of state.
"Sojourner Truth is one of the most important people in American history," said County Clerk Nina Postupack.  "Her strength, faith and perseverance are traits we should all emulate.  It is a great honor to have some of the records relating to her early life in the Ulster County Archives, and I believe it is our duty to share those records with the public."
Most often in the exhibits curated by the County Clerk's Office, high quality reproductions of archival documents are on display instead of the original documents.  Exhibiting a copy of the documents helps to preserve the original records by not exposing them to the harmful effects of light and the fluctuation in temperature and humidity.  However, there is no denying the thrill and exhilaration of seeing and experiencing an original document.  Therefore, the County Clerk is pleased to announce our second, "Original Document Day" at the Matthewis Persen House Museum on Saturday, June 18th from 10:00 am to 4:00 pm.
The document that will be making its way out of the cool, climate controlled and secure archival vault to the Persen House for public viewing is the February 21, 1828 recognizance record issued for Solomon Gedney.  The document requests that Gedney, who had sold Truth's son Peter to his brother-in-law in Alabama - a sale illegal in New York due to the impending abolition of slavery, to appear before the judge in Ulster County to respond to Truth's petition.
Saturday's event is also a part of the 2022 New York State Path Through History weekend, June 18-19.  This weekend is a showcase of New York State's rich and fascinating history and will feature hundreds of events happening at historic and cultural destinations throughout the state.  Stickers will be distributed at all participating sites throughout the weekend and participants are urged to post pictures wearing their stickers to social media with the hashtag #PTHWeekend and the event location.
To learn more about NYS Path Through History Weekend and the many events planned throughout the state, please visit their website at paththroughhistory.iloveny.com.  For further information about the Matthewis Persen House Museum and other outreach programs of the Ulster County Clerk's Office, please contact County Clerk Nina Postupack at (845) 340-3040 or countyclerk[at]co.ulster.ny[dot]us or visit us on Facebook.
Contact Address:
Matthewis Persen House Museum
74 John Street
Venue Name:
Matthewis Persen House Museum