Sat, Jun 25, 2022 -

10:00 am

to

4:00 pm
Ulster County Clerk Nina Postupack is pleased to welcome reenactors from the British Brigade's 24th Regiment of Foot to the Matthewis Persen House on Saturday, June 25 from 10:00 am to 4:00 pm.  The house is located at 74 John Street in uptown Kingston, at the corner of John and Crown Streets. Admission is free and all are welcome. 
The British Brigade's 24th Regiment of Foot portray soldiers of the Major's Company of the 24th as they would have appeared on the 1777 Northern (Saratoga) Campaign during the American Rebellion.  Reenactors authentically portray these men with honor and respect without losing the enjoyment of bringing to life a common soldier of the 24th Regiment of Foot.  Join them for a day in the life of a British foot soldier.  They may just recruit you to their cause!
The 24th is one of the most famous regiments of England. Since its founding in 1689, it has been in every major conflict Britain been involved in, from the fields of Blenheim (1704), Saratoga (1777) to being the only Welsh regiment to land on D-Day (1944).  Since receiving permission by the Royal Regiment of Wales in 1995 to establish a living history organization of the 24th, everything they do comes straight from the pens of British officers, soldiers and contemporary sources, from the clothing and equipment they wear (mostly handmade) to the maneuvers they use to recreate the battles.
"The British Brigade brings an entertaining historical experience to the Persen House" stated County Clerk Nina Postupack.  "Their authentic portrayal of these soldiers brings history alive and allows our guests to interact with history in a fun, new way."
For further information about the Matthewis Persen House Museum and other outreach programs of the Ulster County Clerk's Office, please contact County Clerk Nina Postupack at (845) 340-3040 or countyclerk[at]co.ulster.ny[dot]us or visit us on Facebook.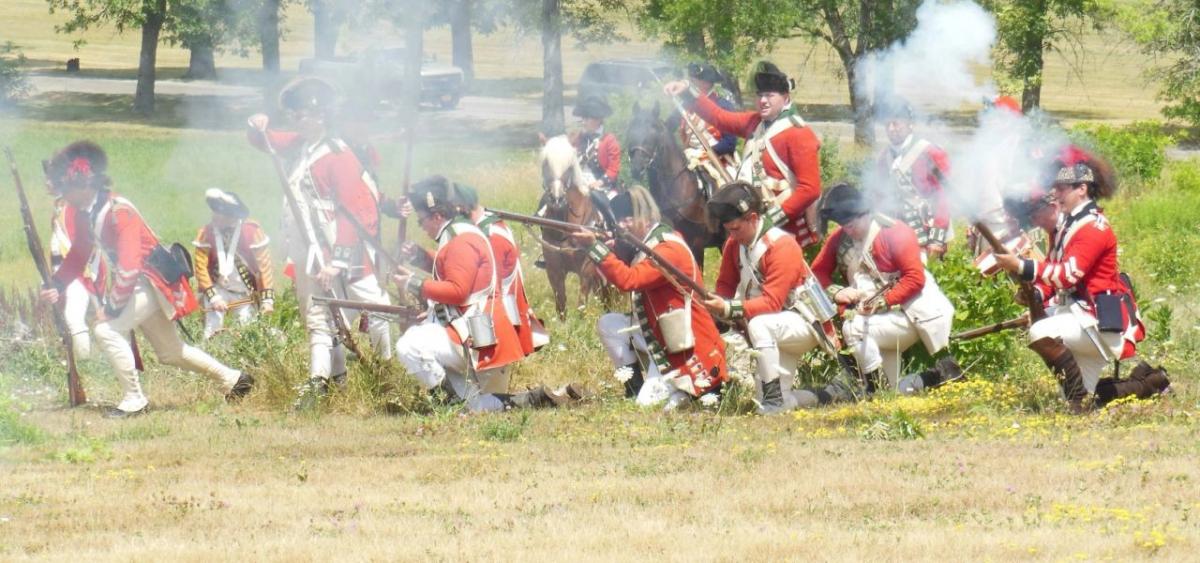 Venue Name:
Matthewis Persen House Museum