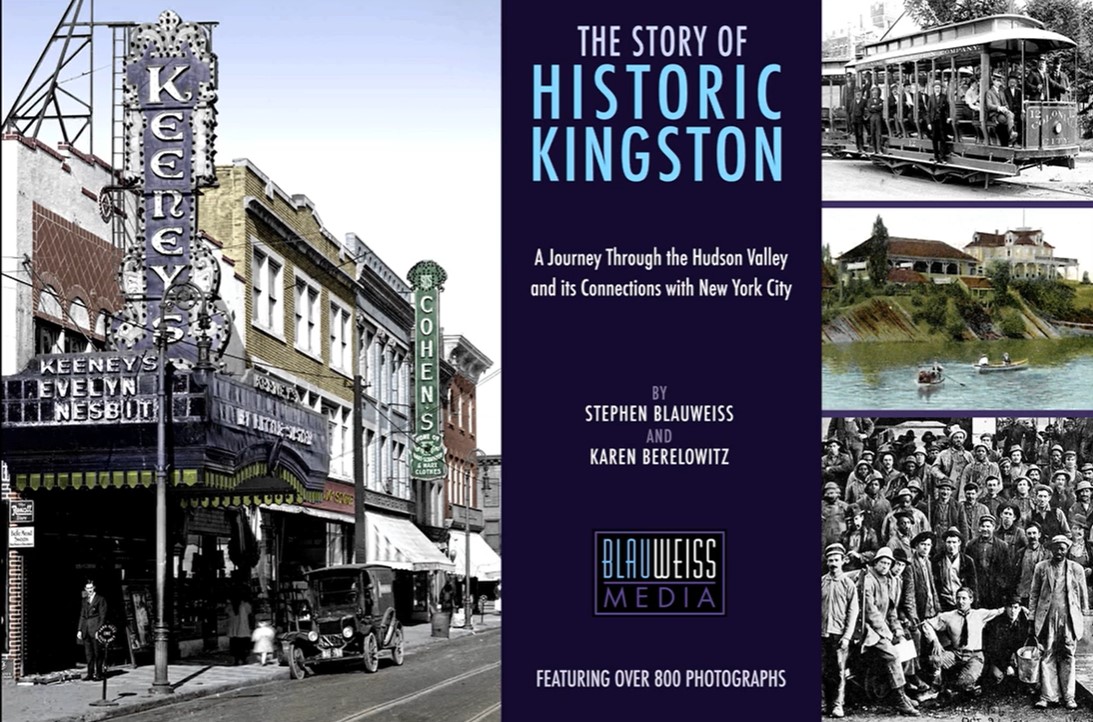 Sat, Jul 30, 2022 - 11:00 am

to

Sat, Aug 13, 2022 - 2:00 pm
Ulster County Clerk Nina Postupack is pleased to announce that, for the next three Saturdays, Stephen Blauweiss of Blauweiss Media will be at the Matthewis Persen House Museum presenting their new book "The Story of Historic Kingston."  The museum is located at 74 John Street in uptown Kingston, at the historic intersection of John and Crown Streets. Admission is free and all are welcome. 
With a background in filmmaking, graphic design, historical research, and writing, the creative team of Stephen Blauweiss and Karen Berelowitz bring you their second book that uniquely combines a stunning visual presentation with concise and informative text about the vibrant 400-year history of the Mid-Hudson Valley region. The full-color, hardcover book features 950 photographs, postcards, maps, art, and graphics, many never before published, and all professionally restored.
After four years of research using a variety of public and private archives, books, publications, and personal interviews, the 500-page book covers hundreds of topics. Stop by the Persen House July 30, August 6 and August 13 from 11am-2pm each day to view this informative new book and chat with co-author Stephen Blauweiss.
"We are so excited to have Stephen Blauweiss at the Persen House with this new book," said County Clerk Nina Postupack.  "It is an extraordinary collection for historic photos and anecdotes from the 400-year history of Kingston.  Having Stephen at the museum gives guests a unique blend of history, imagery and art."
To learn more about Blauweiss Media and their contributions to preserving our history and heritage, visit their website at www.hudsonvalleyhistoryandart.com. For further information about the Matthewis Persen House Museum and other outreach programs of the Ulster County Clerk's Office, please contact County Clerk Nina Postupack at (845) 340-3040 or countyclerk[at]co.ulster.ny[dot]us or visit us on Facebook.
###
Organization:
Matthewis Persen House Museum
Venue Name:
Matthewis Persen House Museum