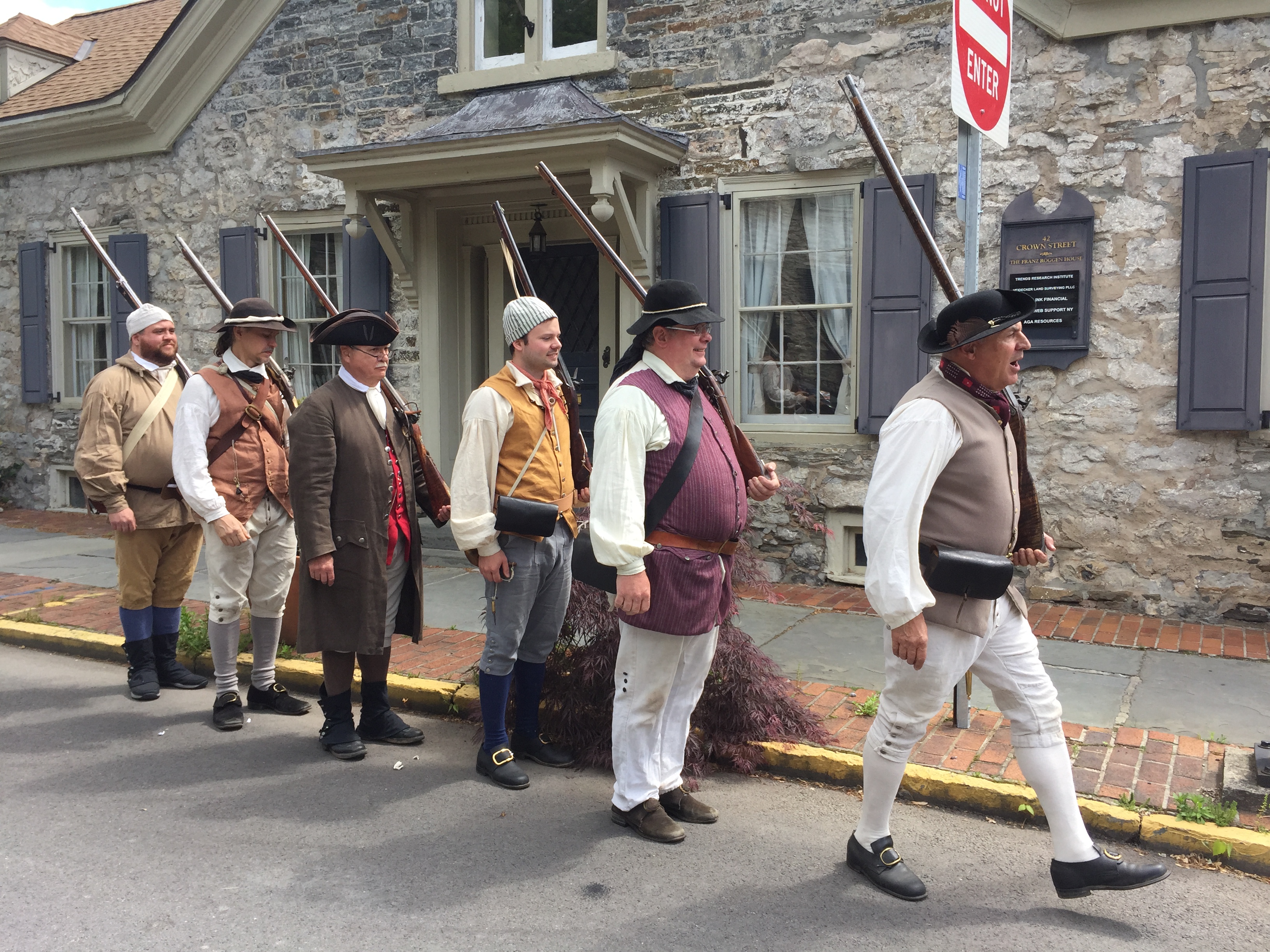 Sat, May 28, 2022 -

10:00 am

to

4:00 pm
Opening Day with the 1st Ulster Militia Revolutionary War Era Reenactors!!
For a glimpse of 18th century life at the time of the American Revolution, join the 1st Ulster Militia for a day in the life of a militiaman. The original 1st Regiment, Ulster County Militia was composed of citizen soldiers from the area now within the boundaries of Kingston, Saugerties and Woodstock. Members promote the education of the public as to military and social life in the colonial and Revolutionary War eras through demonstrations of everyday crafts and skills and the typical life of the militiaman.
There will be several season-long special exhibits featured at the House this year. Gysbert's Inventory: A Reflection of 1665 Dutch Life in Wiltwyck, provides insight into the daily life of a 17th century Dutch colonial family through the inventory of the house's original owner, Gysbert Van Imbroch.  Also, a new artifact display, A Perpetual Memory: Artifacts of the Native Americans and Dutch Settlers, in commemoration of the 1665 Nicolls/Esopus Peace Treaty will be available. This exhibit presents artifacts from both the Native Americans and European settlers of the area. Many of the Native American artifacts in this exhibit are being shown for the first time in public.
The County Clerk's Office is also pleased to debut a new activity, History At Your Fingertips.  Visitors can see and touch high-quality reproductions of items found in Gysbert Van Imbroch's 1665 inventory.  What does a powder horn actually look like?  What is a cravat and how is it used?  Answer these questions and more in this first installment of History At Your Fingertips at the Matthewis Persen House this season.  Stay tuned for further additions of artifact displays and period clothing later this season and into 2023.
Organization:
Matthewis Persen House Museum
Venue Name:
Matthewis Persen House Museum