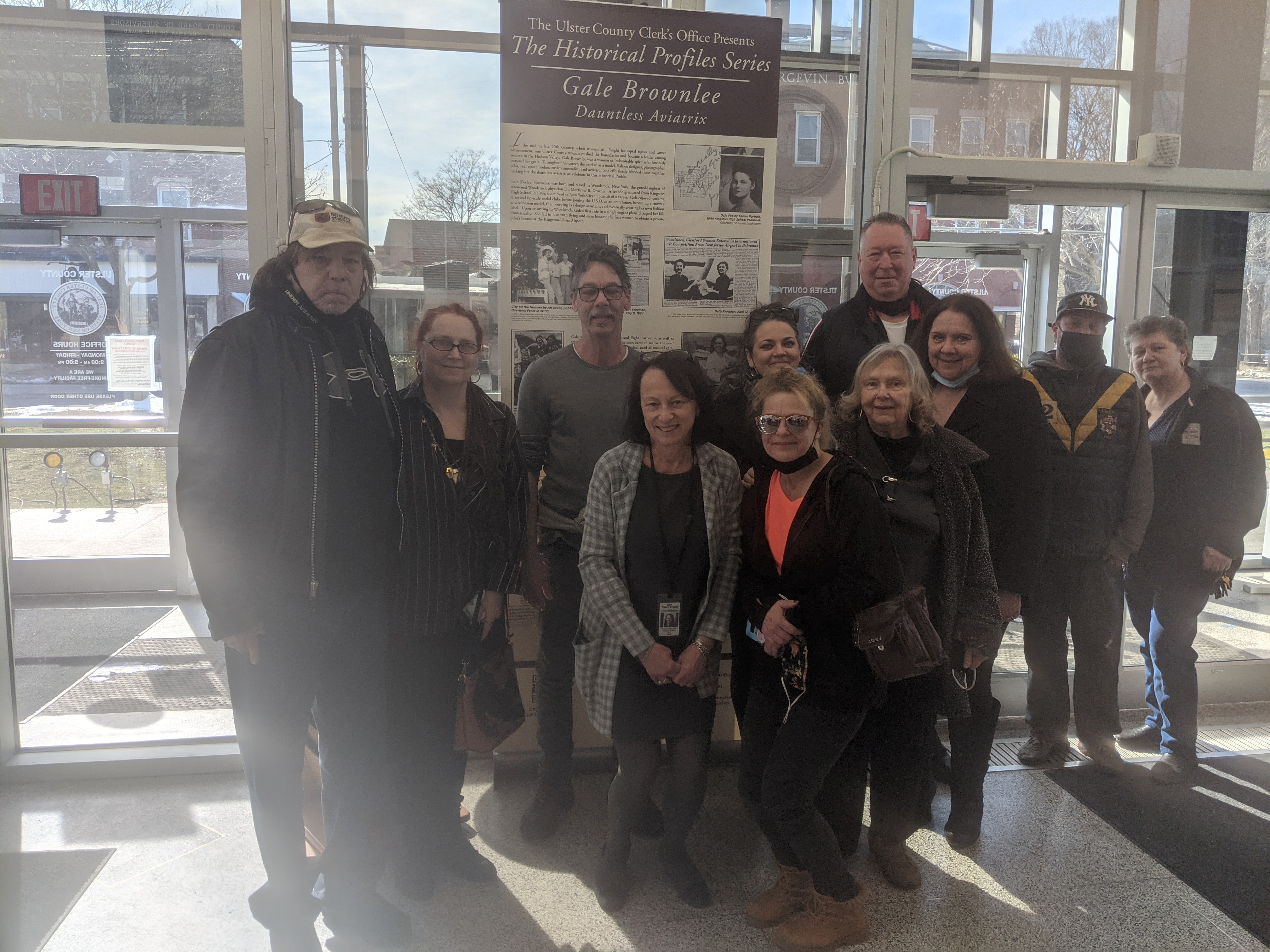 Ulster County Clerk Nina Postupack was pleased to welcome the family of Gale Brownlee to the County Office Building last week. They viewed the Women's History Month exhibit panel and shared stories about Gale and all of her many adventures. The office is happy to bring Gale's important contributions to light.
The exhibit panel will remain on display in the lobby of the County Office Building through the end of March.
A more comprehensive online exhibit is now available on the County Clerk's Archives website. Learn even more about this trail-blazing, dauntless aviatrix!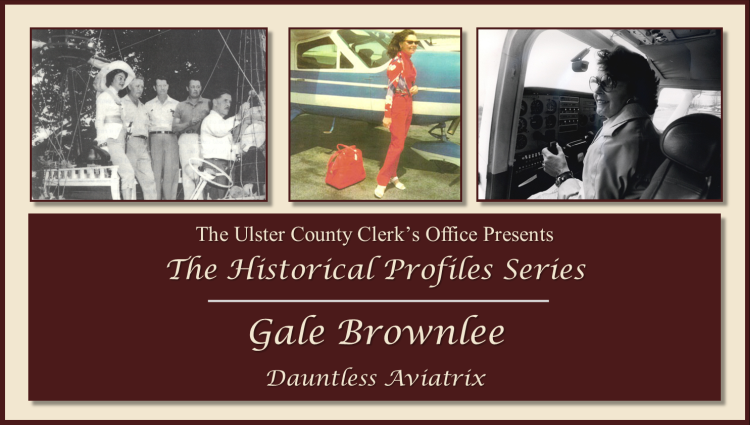 The inspiration for this exhibit came when the County Archivist, Taylor Bruck, read a passage from Alf Evers' book "Kingston: City on the Hudson" detailing Gale's involvement in the 350th anniversary of Henry Hudson's first voyage along what is now the Hudson River. Gale was hired to portray a witch on a mini version of Hudson's ship, the Half Moon. "Instead, she designed a fetching blue naval officer's uniform for herself and under the name of Miss Henry Hudson, boldly captained the little ship."