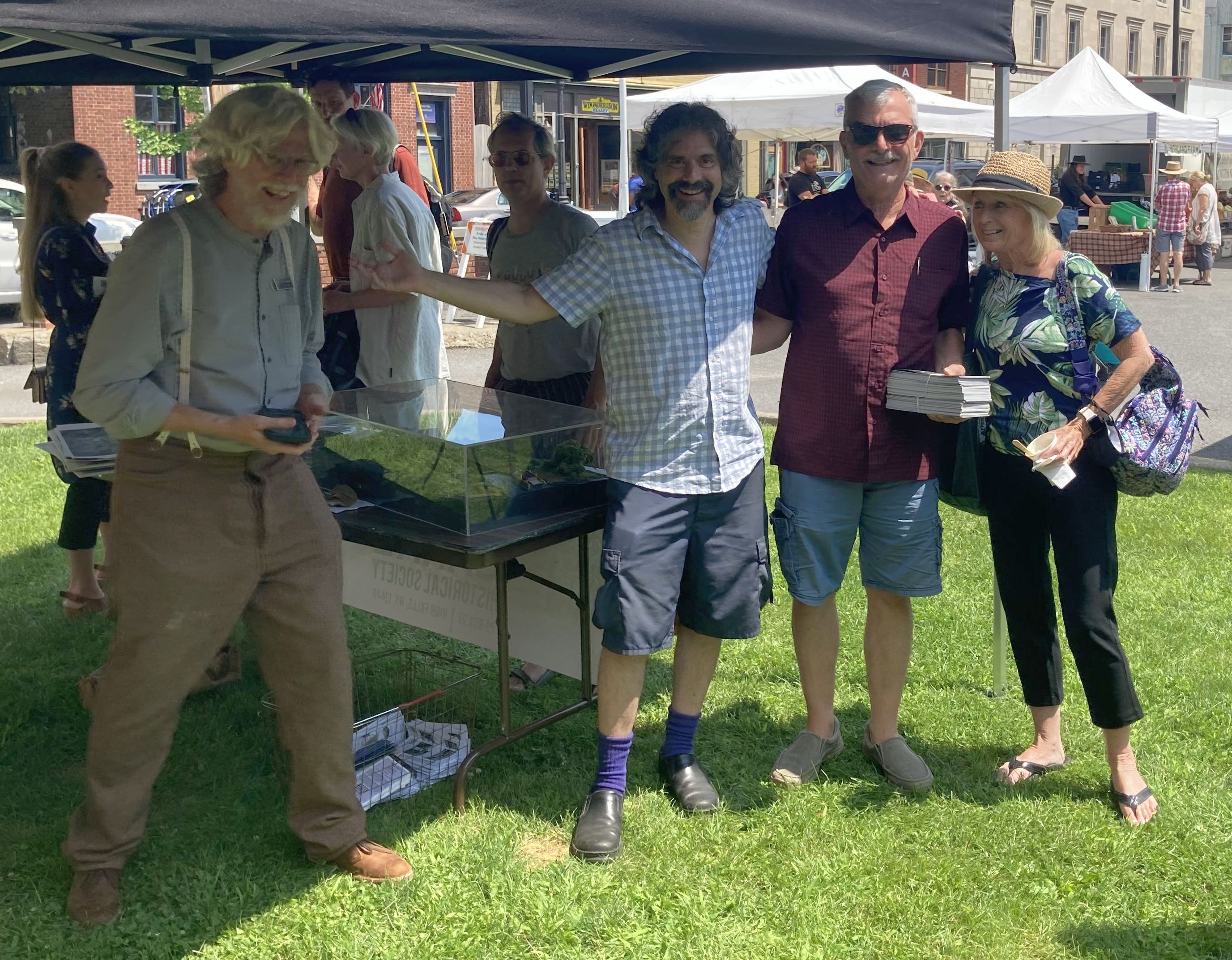 The Matthewis Persen House closed October 30th after another successful season! The Ulster County Clerk's Office would like to thank the 2021 Persen House Guest Hosts whose continued dedication, knowledge and generosity of time has made the Persen House a true Cultural Heritage Gateway.
This season saw over 3,500 guests from 41 states and 10 different countries! Guests were able to view exhibits, listen to period music, participate in children's programs, engage with re-enactors, and learn about our area's history and culture through presentations, lectures, activities and more.
Thank you to everyone who helped to make this season one of the best yet. Programming for the 2022 season is underway and will continue throughout the winter. We look forward to seeing you again in the spring of 2022! Until then, please enjoy the attached photographs of some of the many events held at the house this year.
2021 Guest Hosts:
1st Ulster Militia – Revolutionary War Reenactments
Association of Native Americans ~ Red Feather Singers & Drummers – Drumming, Crafts & Exhibit
D&H Canal Museum – Historian Meet & Greet
Don Terpening – Revolutionary War Medical Reenactor (1st Ulster Militia)
Friends of Historic Kingston – Local History Guides and Exhibit Preview
Hank Yost – Burning of Kingston Presentation (1st Ulster Militia) and WWII Reenactor Preview
Historic Huguenot Street – "Pathway to the Ballot Box" Interactive Theatre Program Information
My Kingston Kids – Red K Reading Lounge
Save Native Sites – A Recognition of Indigenous Peoples Day with Native American Drumming and Special Presentation
Stephen Blauweiss – Book Preview and Exhibit
Ulster County Board of Elections & Ulster County Clerk's Office – "Voting for Kids" Activity Packet Release
Ulster County Clerk's Office – Colonial Game Days
Veterans in a New Field and Ulster County Civil War Round Table – "Songs of the Irish Brigade" Civil War Era Concert
Woodstock School of Art – Watercolor and Drawing Demonstration