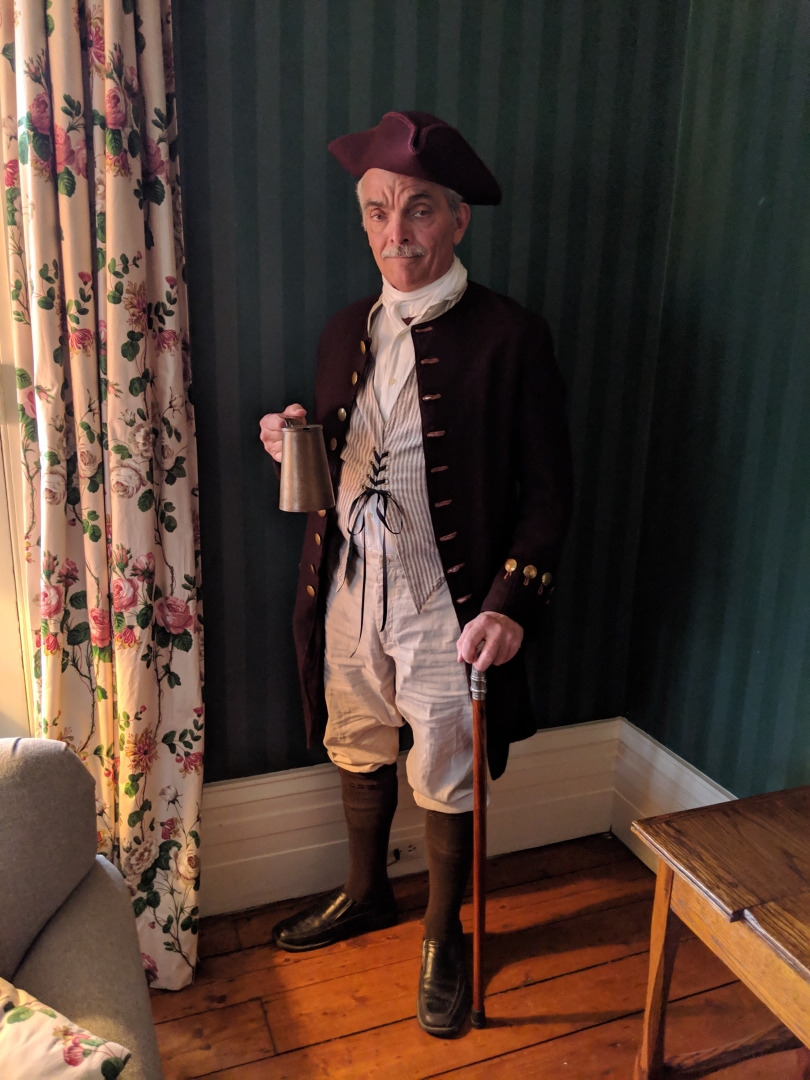 Sat, Sep 16, 2023 -

10:00 am

to

1:00 pm
Ulster County Clerk Welcomes Theatre on the Road at the Matthewis Persen House Museum
Kingston, NY - Ulster County Clerk Nina Postupack is pleased to welcome Theatre on the Road to the Matthewis Persen House on Saturday, September 16 from 10:00 am to 1:00 pm for an interactive information session about their upcoming fall performances. The house is located at 74 John Street in uptown Kingston, at the historic intersection of John and Crown Streets. Admission is free and all are welcome. 
This Saturday, meet Frank Marquette of Theatre on the Road for an informational meet & greet at the Persen House.  Marquette will be talking about the theatre's involvement with the Burning of Kingston on October 14th, as well as plans for October cemetery tours at the Old Dutch Church.  Cemetery tours this fall will focus on some of the remarkable women who survived the burning of Kingston by the British in 1777, including a young housewife, an enslaved woman, a grieving Native American, and even a British spy!
"We are happy to welcome Frank Marquette to the Persen House again this season. As we get ready for a renewed Burning of Kingston reenactment this October, Frank gives us a sneak peek into the lives of those who survived this tragic event," stated Nina Postupack, Ulster County Clerk.  "The Persen House is a wonderful venue for sharing this experience with our community. We hope you can join us!"
To learn more about Theatre on the Road and their upcoming performance schedule or the Burning of Kingston events this October, please visit their websites at www.theatreontheroad.com and www.burningofkingston.com.   For more information on the Matthewis Persen House Museum and other outreach programs by the Ulster County Clerk's Office, please contact County Clerk Nina Postupack at (845) 340-3040 or countyclerk[at]co.ulster.ny[dot]us. You can also stay updated by visiting our Facebook page.  
###
Organization:
Matthewis Persen House Museum
Venue Name:
Matthewis Persen House Museum