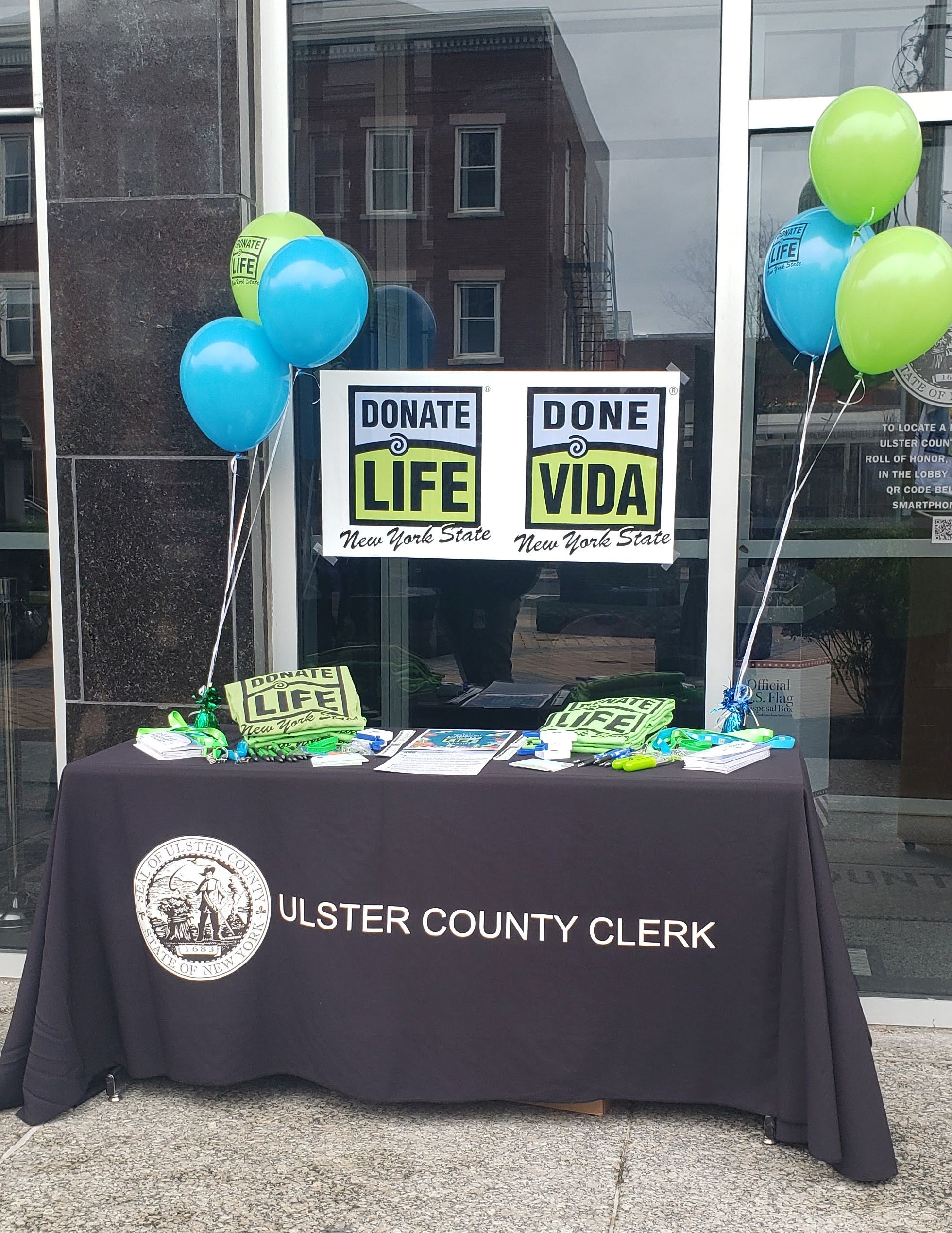 April 19, 2022, Ulster County raised a flag for life! 
In partnership with @DonateLifeNYS, the Ulster County DMV raised a Donate Life flag at the Ulster County Office Building, where it will remain for the month of April.  Thank you to all of the friends, family and co-workers who came out to support this wonderful event.  Special thanks to Ulster County Executive Pat Ryan, Ulster County Legislature Chair Tracey Bartels and Ulster County Comptroller March Gallagher for their inspiring words during today's ceremony.  Also, our heartfelt appreciation goes to Butch Dener for sharing his amazing story as an organ donation recipient.  His story reminds us just how profound the gift of organ donation can be.
I encourage everyone to learn more about this lifesaving program, as you never know when you or someone you love may need an organ or tissue transplant.  By enrolling in the New York State Donate Life Registry, we are taking a powerful step towards helping to save and improve the lives of all those in need of a transplant within our community.  Learn more about National Donate Life Month and Donate Life NYS at donatelife.ny.gov.  To make an appointment at the Ulster County DMV, please visit https://bit.ly/UCDMVappt.  
#DonateLifeMonth #BeeaDonor #DonateLifeFlagRaising